I have a very serious predicament, people. It's a predicament that's making me more frustrated than it should, but I've already tried to overlook it and ignore it and doing all of that just hasn't worked.
I can't make One Ball cum in my mouth by giving him head. I've been trying for months, everything I/we could possibly think to try but still, nothing has worked. Nothing at all. And now it feels like it might be time for me to give up trying … at least for now. And I'm really getting frustrated by it. Giving head and making him ('him' being the man whose dick I'm sucking) cum in my mouth/over my face/across my tongue is one of my favourite things to do.
Are you sure you've tried everything, though?
Yes, I'm sure I've tried everything. EVERYTHING.
There was that one time I gave him head for a full 45 minutes, using my hands and my mouth at the same time, giving it all I had with enthusiasm and lots of saliva and the occasional drop or two of flavoured lube.
Nothing.
And then there was the time he abstained from any sexual activity, even alone, for a full week before he came to see me. (See: A Naughty Weekend, The L-Word & Running into a Bathroom Door.)
Nothing.
I tried to make it the very first thing we did after a period of no contact to try and move things along. No fucking, no fingering, none of that, just straight to him, all of my attention focused solely on his dick. His beautiful dick.
Nothing.
So then we tried it another time, with lots of teasing and build-up and kissing and licking and his favourite porn material playing just in front of him on the laptop.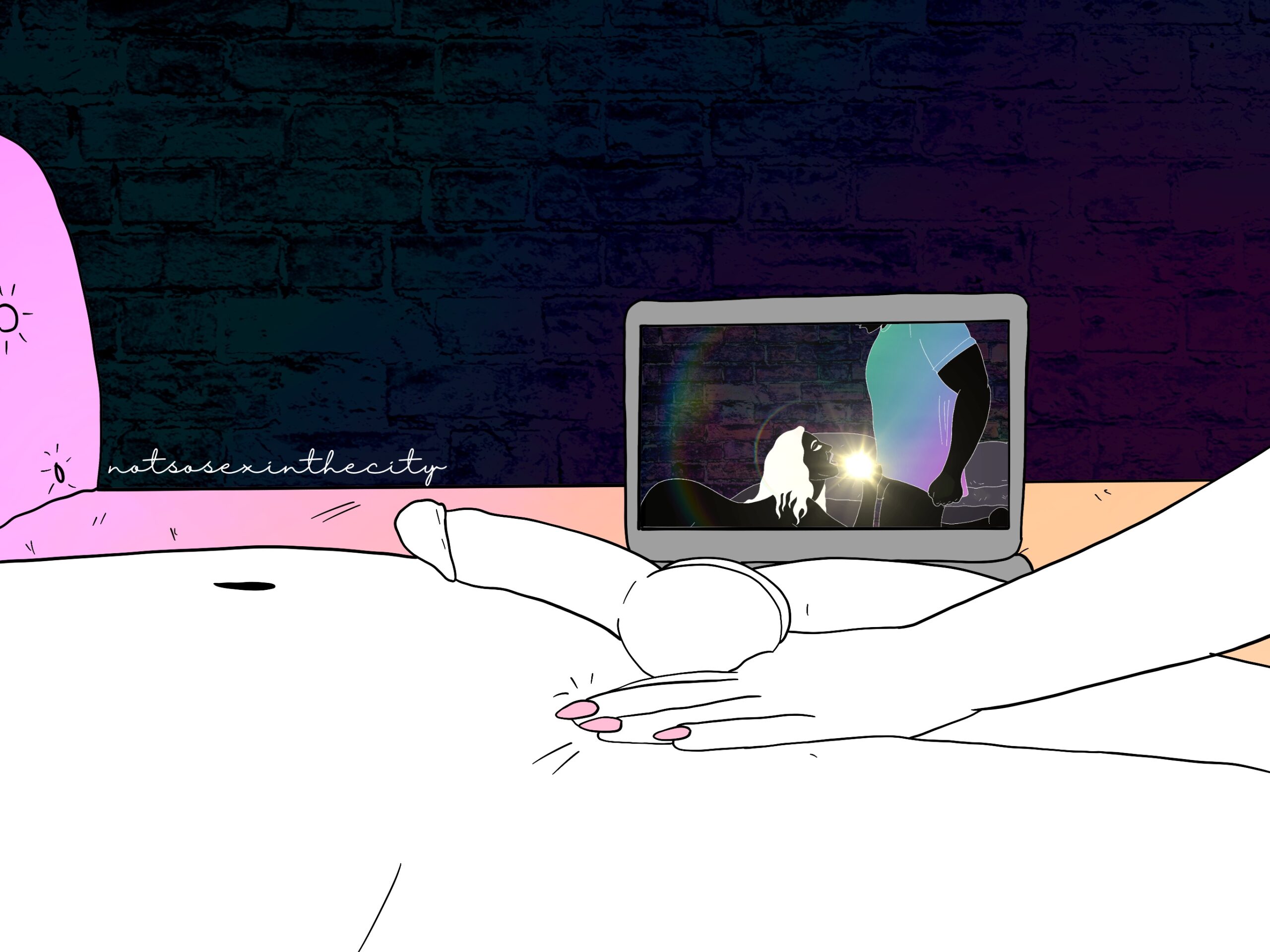 Still, as you might've guessed, nothing.
We've tried it with him on his knees, with me on my knees, with him sitting up, with him standing up, with me leaning over him and letting my nipples graze his legs, with him in various states of lying down …
Nothing.
I've been on my back with him squatting over my face, with him kneeling over my chest, with him fucking my mouth as my head bashes back against the wall …
Nothing. It's so infuriating.
We even tried it in the great outdoors; once in his car, plus another time in a parking lot. It's frustrating the absolute shit out of me. I'm trying to be a good girlfriend and not make it a big deal so that he doesn't feel weird about it and we both end up making things worse because that's what I'm meant to do, right? But it's not easy. Not being able to satisfy him in that way is making me feel most unsatisfied myself.
I can't get no satisfaction … ?
Of course, it doesn't matter how little of a deal I try to make it, he's developing some sort of complex. He can see that it frustrates me and that I'm not getting what I want out of him, and that's just making things worse. Now we both feel like we're doing shit wrong even though neither of us actually are.
I don't really care how this next statement makes me sound because I'm proud of it, but I'm renowned for my blowjobs. Every guy I've ever blown has praised me to high heaven for my dick-sucking skills, and it's something that I actively enjoy doing. I love sucking dick. I enjoy it. But half the fun for me is getting to experience that happy ending … seeing spurt after spurt of hot cum shooting from a throbbing, rock hard dick. I want to see it, feel it, taste it and enjoy it. I don't think that's too much to ask. I do put a lot of effort in, after all.
One Ball says that he enjoys my blowjobs, but it feels like he gets to a point where he just admits defeat and wants to fuck me instead. I'm not complaining about being fucked by him, obviously, but it's kinda hard to just move along when I can see the disappointment and defeat in his eyes … and he can probably see disappointment and defeat in mine, too.
"This happens all the time. I get to a point where I feel like I might cum, but then I can't seem to jump … just over the edge, I guess," he offered as an explanation. Not that I need one.
"You do it in all the best ways, in all the ways I really love, but it's just getting over that last hurdle that causes a problem," he carried on.
And what are all the ways he really loves?
Let me tell you …
He doesn't like me to wank him off as I suck him off, instead preferring me to grip the base of his dick tightly, or lightly tug and grasp at his [one] ball. He only likes the foreskin pulled back a little, not all the way, and he loves it when I use my closed lips to rub around the head of his dick, almost inserting him into my mouth but not quite.
He does the cutest groan when I force my mouth down onto him, letting him feel the back of my throat as I try and get him as deep as I can possibly can, and he *really* likes it when I play with myself as I play with him. I'm a huge fan of that too, to be honest. I get so hot sucking his dick. Like, dripping-wet hot. Why wouldn't I reach down and get myself off at the same time?
When he gets close to cumming, he always tells me, and that's where I need to pick up speed and keep it going. Sucking the top and tip, lapping my tongue around it as I bob up and down, fast and hard. His legs start to shake, and his hands reach around and grasp the bedding, my hair, handfuls of my flesh …
"Keep going," he always says.
And I always do.
Nothing.
Always just nothing.
We just carry on, him shaking, me sucking, on and on and on … until he can't take it anymore.
"It's too sensitive, you're gonna have to stop," he says.
And I do.
I'm worried about this. Not in an oh-fuck-we're-over kinda way, but in a why-can't-I-do-this kinda way. I know he told me that other women have had the same problem, but I've NEVER had this problem before. Men have been spinning me the, "I can't cum in a woman's mouth" line for years and though I might've fallen for it every time, I've always successfully managed to make those men cum in my mouth. Or … you know, using it.
But it's a stupid thing to worry about, I know that. The more I worry about it the more pressure it puts on us, and that's not going to get either of us where we want to be, is it?
I do have a plan, though.
Maybe I'll tell you all about it tomorrow … ?
LOOKING FOR MORE NSFW CONTENT? HERE'S A FEW YOU MIGHT ENJOY …