I Should Probably Finish That Hand Job
Content Warning: This is NOT a sexy story. Contains details of sickness.
---
I don't talk about sex anymore. Why is that? I don't know. We are having sex, just in case you're wondering. Admittedly, we haven't had the easiest ride of things lately, but there have been some pretty epic sessions scattered in the last few months.
The other day wasn't great. I'd worked until 4 am and Bear stayed awake with me. Well, he tried, he did fall asleep on the couch for a while. But, anyway, we went to bed. He rubbed my head to help me fall asleep, just like he does every night. We drifted off, comfortably wrapped up in each other's arms, my head resting in his nook — almost his armpit, but not quite. It must have been about an hour later that I woke up. It was his fingers that did it, wandering all around the place. He'd slipped his hand right under the waistband of my pants. His pants actually, because I always wear his pants to bed. They were slowly circling my clit and I'd woken up to all manner of tingles that I hadn't felt in a few days. It felt great.
I reached my hand down to feel his cock, already throbbing hard and proud. Tugging on it, he moaned gratefully in my ear, a burst of breath that sent shivers through me. And then it hit me.
A wave of nausea.
Sexy, right?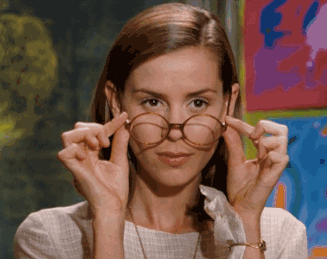 At the exact moment, he decided to bite my arm with more strength than I think he'd planned for and I had to subdue a little heave. I figured I'd better be safe rather than sorry, and I told him I wasn't really feeling it. It was probably the worst thing I could have said.
Lying side by side in the bed, there might as well have been a brick wall between us. Whenever I don't want to have sex with him he thinks it's all about him … that I'm not interested in him anymore. That I don't love him anymore. That I'm thinking of someone else. I knew that's what he was thinking in that bed too. I knew it even more when he huffed out of bed and stormed into the living room. I heard him slump down on the leather couch. I heard him pull a cigarette out of the packet and then, a few moments later, the click of the lighter as he lit it. I heard him get up off the couch and I assumed he was pacing the living room in that way he does when he's pissed off. A few moments later, I heard him go into the bathroom and slam the door.
Shit. 
He was in the bathroom. We only have one bathroom. The sickness that I'd managed to get under control for the last ten minutes was starting to feel as if it might erupt out of me, and I barely made it to the kitchen with my hands covering my mouth. Each step was accompanied by a great big heave.
The sink was filled with dishes. The garbage bag was not only full up but tied up too. I was running out of places to puke, and I was fairly certain it was coming soon. I grabbed the only thing I thought was big enough to hold the mess I was about to make … the big blue mixing bowl. The one that Bear uses to eat cereal out of because he's a man and our regular bowls aren't "man-sized".
Five minutes of loud vomiting later and Bear popped his head around the bedroom door. There I was, slumped over the mixing bowl on the bed, my hair all over the place because the elastic holding it had caved under the pressure of it all, pinging out somewhere between the bedroom and the kitchen.
"Oh, baby, are you okay?"
Bless him. He looked horrified. To be fair, when I looked up from the bowl I must have looked a total fright. A string of vomit-soaked saliva was hanging from my mouth, and my nose was caked with the same vomit that had exploded from my nose a few moments earlier. There was a bit in my hair, some on the bed too. The mixing bowl had been shallower than I gave it credit for. Vomit splashback … there's nothing worse.
He cleaned out the mixing bowl and brought it back to me, along with a glass of water, my face wipes, and a tube of toilet roll to try and blow the leftover puke out of my nostrils. He made me a cup of tea. He went to the shop and bought me two big bottles of Volvic because he knows I can't drink water straight from the tap. He even asked me if I needed tampons. Totally wrong time of the month but bless him, he gets points for trying.
I can't believe how attentive he was with me. Especially considering he'd been fuming enough to get out of bed just half an hour earlier because I wouldn't finish the middle-of-the-night handjob. We've been dating over a year now, folks. The romance is dead. Except it isn't; it's just changed a little. Once he saw streams of projectile puke violently erupting from his girlfriend, he realised the mid-sex stop hadn't been about him, and his caring, wonderful side took over.
That's fucking romance, right there.
For the rest of the day he was a fucking angel. It's a shame the same can't be said for the day after, but hey, we can't have it all.
When I'm up to my elbows in vomit Bear still saves the day. More than that, he still kisses me when I have the taste of puke in my mouth.
I should probably finish that handjob.
---
Fancy a slightly sexier story than this one? Let me recommend a few of these —