NIGHT 2: Nine and a Half Weeks
The thing about One Ball is that he's naughty and nice, rolled into quite a good-looking package. He can transform from innocent, naive and big-eyed to red-hot, bitey and passionate in the swiftest of moments. One minute he's cute and goofy and making me laugh, and the next … he's definitely not making me laugh, put it that way.
"What shall we do tonight?" he asked.
"How about a movie and takeout?" I suggested. A few minutes of browsing through the DVDs in my cabinet later, we agreed upon Nine and a Half Weeks and had made our dinner arrangements.
"This is a sexy film, isn't it?" he said, holding the DVD up.
"It sure is. One of my favourites," I responded, hoping that he'd agree to watch it with me because I knew WITHOUT A SHADOW OF A DOUBT he'd want to recreate some of the scenes.
He did agree to watch it with me … and he did want to recreate some of the scenes. This made me deliriously happy.
Barely five minutes into the movie, he started scrambling around the side of the bed. With a pleased look on his face, he held up a remote controlled love egg.
"Can we play with this as we watch the movie?" he asked, hopefully.
And to say yes, I simply parted my legs.
I watched him grab a bottle of lubricant and drizzle some over the toy and his fingers, before sliding it around and around and making sure that every part of it was covered. Keeping hold of the pull cord of the egg, he positioned himself right in front of me, spreading my legs wider to give him a better view, and then took his sweet time pushing the toy inside of me, all the while watching for my reaction.
I jumped when he turned the egg on using the remote control, not even realising that he already had the remote in his hand. And despite our determination at the start of the film to watch the entire film, we didn't pay any attention to Nine and a Half Weeks after that. He paid attention to me, switching between using his mouth and his fingers to stimulate my clit and occasionally circling through the vibrations on the toy that was still deep inside of me. I paid attention to him, what he was doing, and just how good it felt.
He took his time, using each setting of the egg to ramp up the heat before stopping and moving along to the next one. The film was almost over by the time he eventually let me cum, but it wasn't because he couldn't get me there: it was because he didn't want to. It was his intention to dangle my orgasm in front of me until I practically begged for him to let me have it. He didn't quite make me beg, but I wasn't far off doing it.
"Let me make a video of you finishing me off," he asked me once my breathing had returned to normal after my mind-blowing orgasm.
"Okay, but don't get my face in it too much. If you show anyone, I'll cut your remaining bollock off," I warned him as sternly as I could. I actually couldn't wait to see a video of me sucking his dick. I hadn't yet been successful at giving him a blowjob-based orgasm, but I hoped this time would be different. Feeling that hot squirt across my tongue and down the back of my throat was one of my favourite things in life and the fact I hadn't yet made him do that was starting to get to me a little bit. This time around, he did cum into my mouth, but it wasn't all blowjob-based. Once again, my efforts weren't successful, but he gave me a helping hand, so to speak, and finished himself off across my tongue. He made the most glorious noises, and his legs got super rigid and straight in the sexiest, horniest way. 
Close enough … for now. I still really want to blow him to a holy-fuck finish though.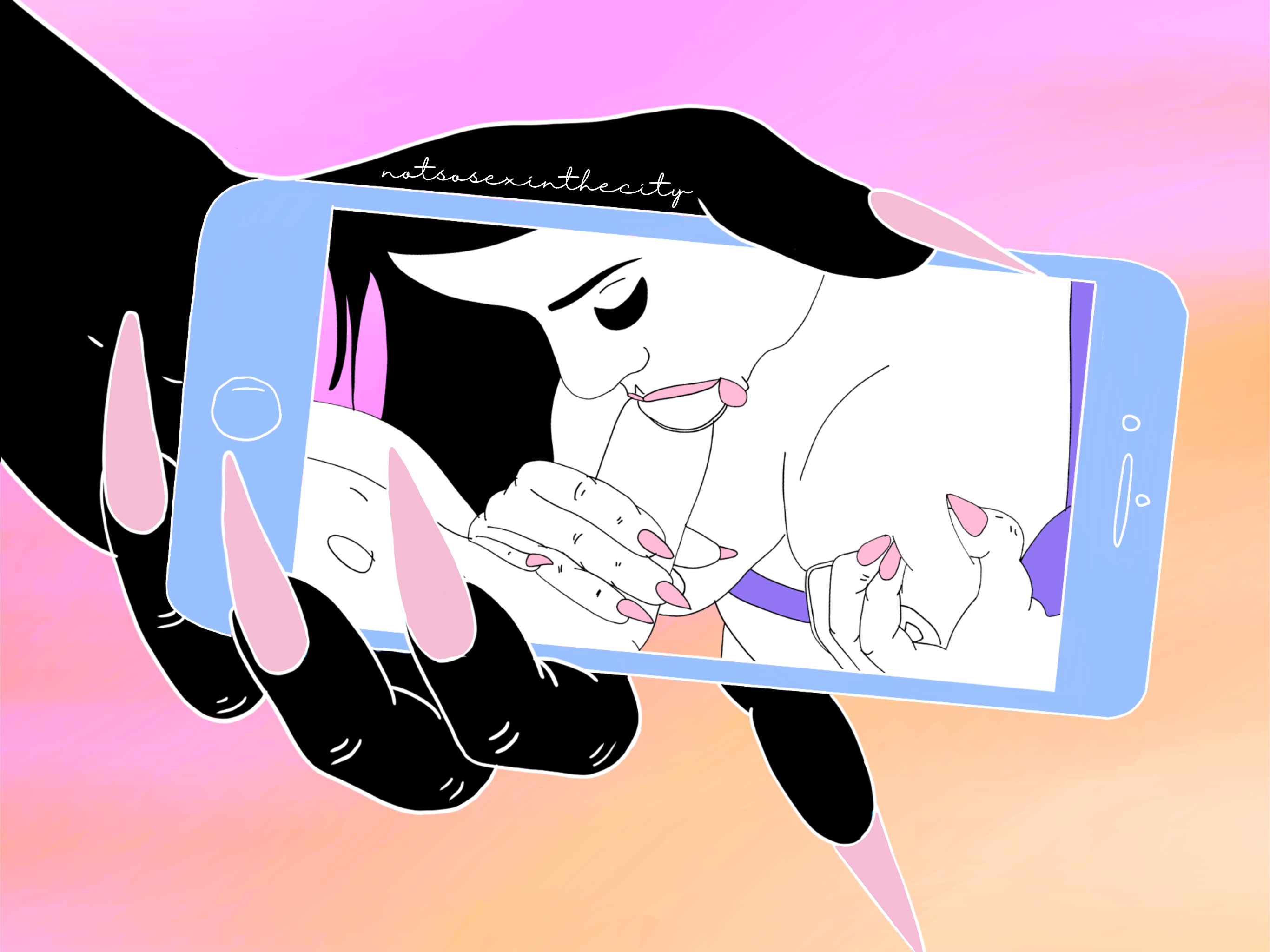 The good thing about our long-distance relationship is the fact that when we do see each other, we appreciate our time together a fuck load more. And we have the most amazing sex too. I'm starting to think we could actually be quite well suited for each other, in the bedroom department, at least. 
Oh, did I mention we measured his cock? He seems to think that he's "pretty average". Pfffft. 'Average' is most definitely not over 7 inches long and 5.5 inches around. That's not average at all; that's my perfect penis. I've bagged myself a proper beauty!
But the best bit of all is that he keeps me on my toes, switching from naughty to nice, then right back again. And it's always when I least expect it. We could be something totally mundane, like sorting laundry, and he'll just come up to me and whisper something explicit in my ear. If I could bottle up his spontaneity for all future lovers I'd be a very happy girlie.
And I'm still not done telling you about all the stuff we got up to. I did warn you that it might be a three-parter!
To be continued …
[You should also check out Night 1: Electro-Sex]