My worst nightmare has happened. Someone has come across my blog and knows that it's me who writes it. That someone is One Ball, because of course he had to go and fuck things up … more so than he already has done.
We're at a crossroad here, people. This either means the end of this … or the end of us.
Blog versus boyfriend.
I told him that I was a dating/sex blogger, but I didn't give him lots of information about it. Just the basics, skirting around the edges. Yes, I talk about sex – and our sex life – but it's all anonymous, no identifying information is shared, etc. He promised me that he would respect my privacy and NOT go looking, but today, he found himself bored at work, tapped a few words into Google, and found exactly what he was looking for.
"I'm such a prick."

"Why?"

"Because I typed a few words into Google and found your sex blog."

"How could you??"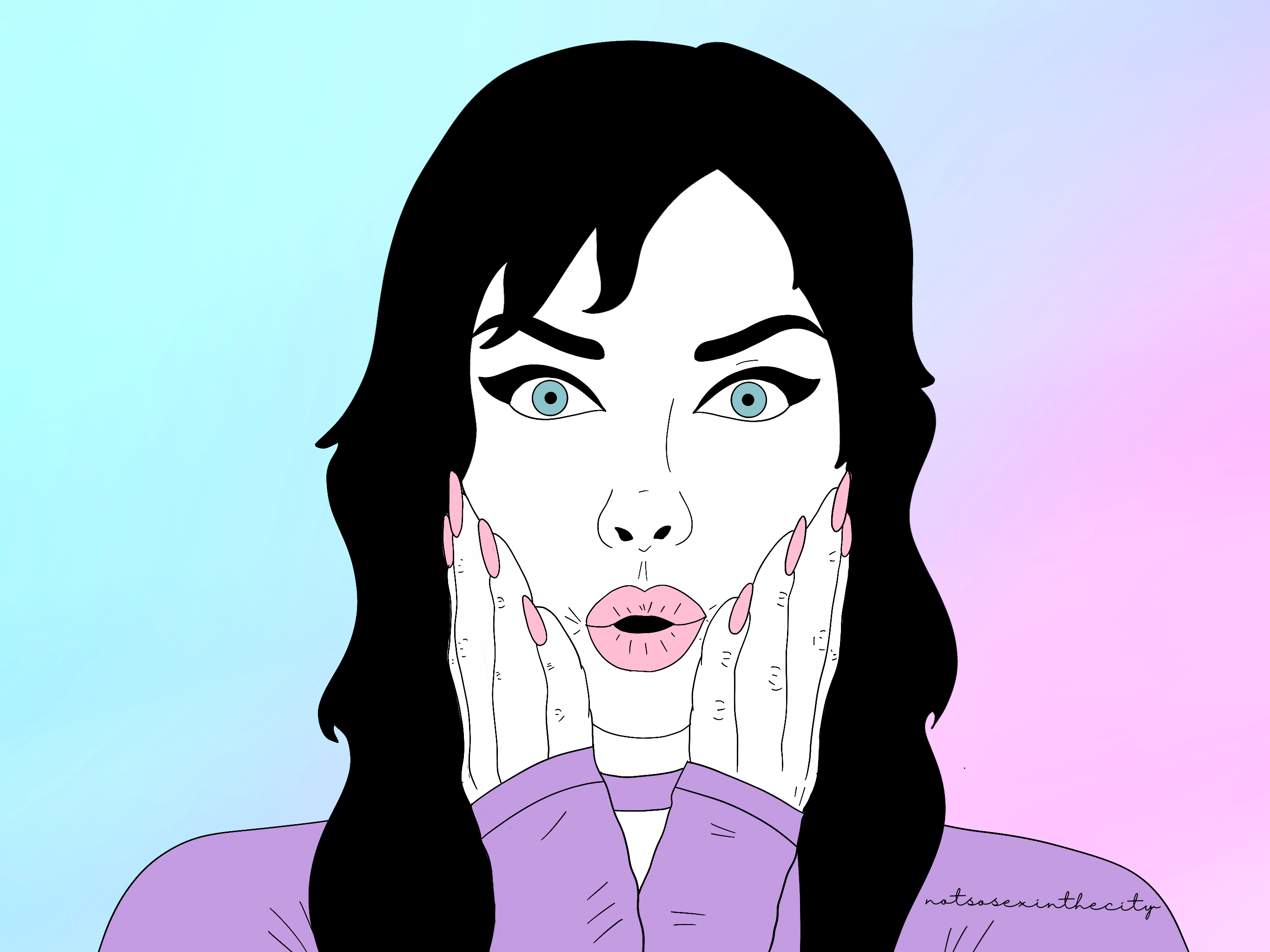 In case you're interested, he typed in: "One Ball running into door", or some combination of those words. I shoulda picked a better name for him … or not let slip what my nickname for him was. I'm such a dumbass. But apart from that, I've covered my tracks as best as I can while still being totally honest with him and what kinda stuff I'll be writing. He shouldn't have gone looking for it. He actually promised me that he wouldn't, so not only has this guy lied to me multiple times already, he's already breaking promises. I'm not happy. In fact, I'm totally freaking out.
One Ball is going to see things about me that I don't want him to see. He's going to read things and learn things and find out things that are private. Well, private-ish. This is a public blog for all to read, but you know what I mean. He's going to learn about just how obsessed I was/am with Big Love and how hard our breakup has been on me. He's going to learn that I suffer from depression, and that I've slept with as many people as I have, and that I'm really a crazy girl in a non-crazy girl's clothing. He's going to find out the kind of things that I don't even tell my mother, or my Bestie, or my fucking counsellor.
He told me that he hasn't read any of the posts yet, exiting the browser and deleting his history as soon as he realised what he landed upon, but do we really believe that? I don't think I do. If he had no intention of reading it, he wouldn't have gone looking for it in the first place. I even debated writing this blog post in case he's crazily sat there reading everything I've ever said, but why should I stop just because he couldn't keep to his end of the agreement? And he did promise me that he wouldn't go looking for it and/or read it. So … this is entirely his fault. Completely and utterly.
I'm refusing to respond to his texts and calls right now because I'm actually a bit heartbroken that he's decided to stab me in the back in quite the way he has. He told me that he'd smoked a cigarette (he's a non-smoker), and also had a little crash in his car (minor, no damage or injury), because he's that stressed about what he's done. Maybe he should've thought about that sooner before he started typing random shit into Google and hoping to find my most private thoughts.
I don't really know what to do now. I feel like crying and screaming, all at the same time. He's betrayed my trust in the worst possible way. I actually think I would've preferred he cheated on me than gone looking for the blog that he specifically promised me he wouldn't go looking for.
If you're reading this, One Ball, I hope you're happy with yourself. I'm not talking to you now, but you should know the names I'm calling you inside my head. They ain't pleasant. I was happy with you. I had real feelings for you. I TRUSTED you. And look what you did … and not for the first time.
I hope it was all worth it.
Dickhead.