I came across an interesting post by Life of a Lover Girl [no longer available] that discussed the idea of comparing lovers. Do we do it? All of us? Do you? Or do you try not to?
I think the answer is, yes. Deep down, I think we're all comparing our lovers. The ones in our past, the ones in our present, and the ones that might come up in our future. I'm terrible for it while I'm going through a breakup. I will compare every new lover I have to the one I left behind, such as with Big Love. I'm still comparing people to how he was in bed. As yet, I don't think anyone stands out. Maybe he set an unattainably high goal for me?
I wouldn't admit to any of the men I'm sleeping with [/slept with] that I'm comparing them, though. I definitely agree with Life of a Lover Girl in that respect. I recently had to tell The Guy I Couldn't Get Rid Of that I was dating someone new – One Ball. We didn't exactly part on the best of terms, so I didn't actually think he had a right to know that, but he was starting to text me stuff like, "I really miss you". I figured it was something I should nip in the bud nice n' early. You know, before he gets too invested and then I can't get rid of him again.
At first, he took it quite well. But then he started asking me all of these really weird questions:
Is he as good as me in bed?
Have you told him to say 'stop' yet?
I bet his cock isn't as big as mine.
Does he know how much you love your neck being kissed?
I bet you're bored in bed with him already. Don't forget, I know what you like. I know not that many men will give it to you.
It would have been so easy for me to tell him that One Ball was actually dynamite in bed and I was loving every minute of it, but I didn't want to participate in the dick-swinging game. I don't want The Guy I Couldn't Get Rid Of to know anything about my sex life with my new man, let alone whether I'm satisfied. He doesn't have a right to that kinda information, and part of me would only be saying that out of anger. I think One Ball is decent in bed, yes, but he's not my perfect lover. I don't think I've found that person yet, but whether or not it is One Ball, it certainly *isn't* The Guy I Couldn't Get Rid Of.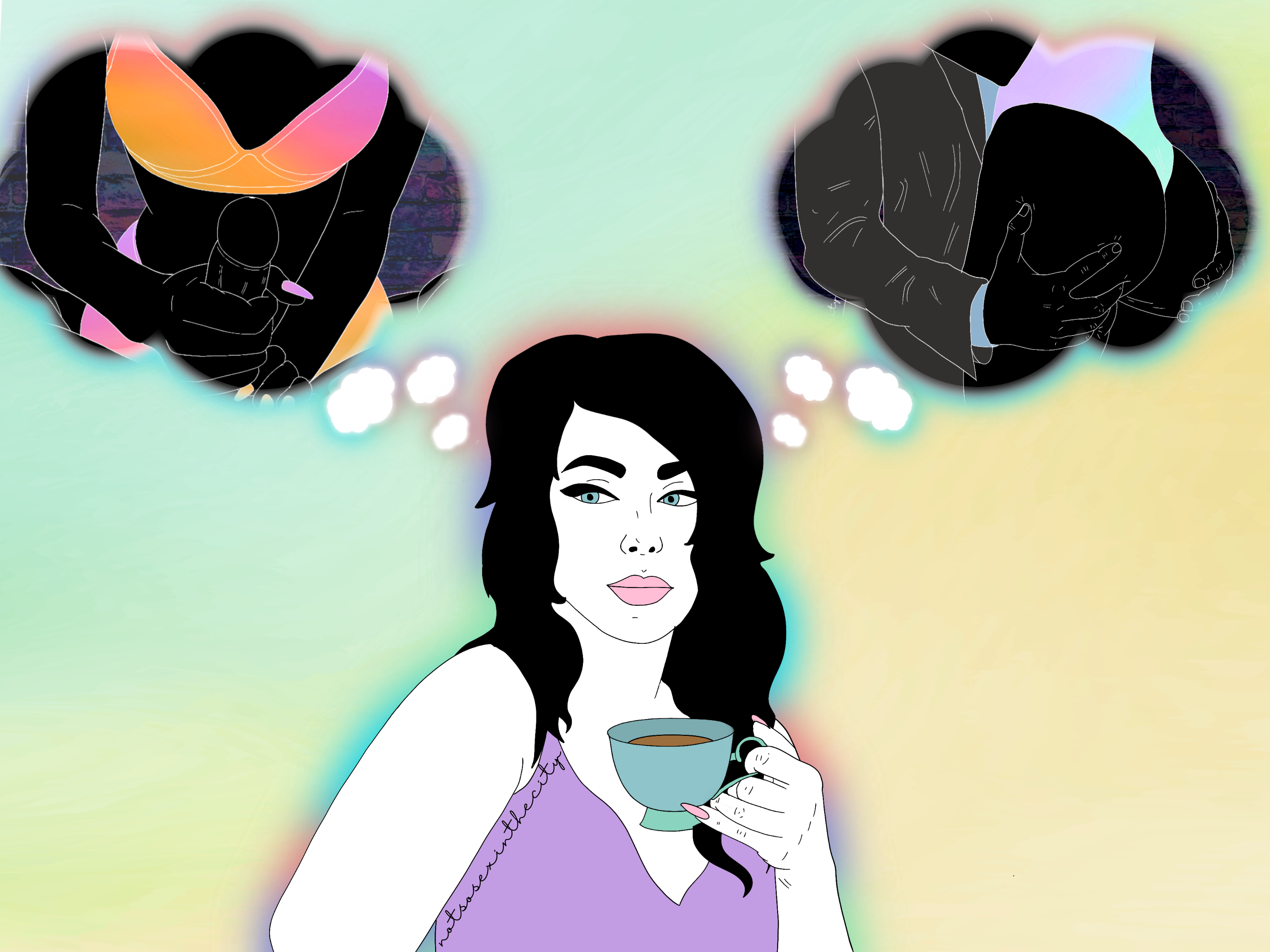 The next day, when he was still texting me and asking me inappropriate questions about my new relationship, I thought about telling him – honestly – what I really thought about his kissing technique … and exactly how much I hated it. I thought about sending him text after text after text about how he just couldn't compare to some of my other lovers: My Mr. Grey, Big Love, even One Ball. That his dick wasn't actually as big as he thought it was, and that I'd had bigger [The Fireman]. It took everything in me not to react to his messages. That's what he wants, isn't it? A reaction? Well, fuck him, he ain't getting it. No way. I'm too classy to openly admit to comparing my conquests to some guy I USED TO fuck.
It did make me wonder a bit, though … How would I be judged in bed? How would my lovers compare me to their exes? Favourably? I like to think that I'm the girl who gives amazing blowjobs, as that's what a few of them have told me, but I still can't make One Ball come in my mouth. I can't tell you how defeated it makes me feel. That's one of my favourite things to do and I can't do it … Waaaah.
But am I the girl who gives amazing blowjobs? Can I kiss? Or are mine just as bad as what I think The Guy I Couldn't Get Rid Of's are? I used to think that I was the girl who did things that the "nice girls" wouldn't in bed, but after starting this blog and reading a few others, I'm starting to realise that we're all probably a bit kinky in our own ways. I am self-conscious in bed, but less so than I used to be when I was a bigger size. I struggle on top sometimes, but that's because I get really carried away and then my legs start hurting or I worry about what I look like and lose rhythm or whatever … but I'm sure I make up for that in other ways, and it's not like I don't do it at all. It's just not a long-time position for me, you know?
Anyway, I'm going to trap my paranoid self away before she wrecks my life.
What do you think? Do you compare lovers?
How do you think *you* compare??